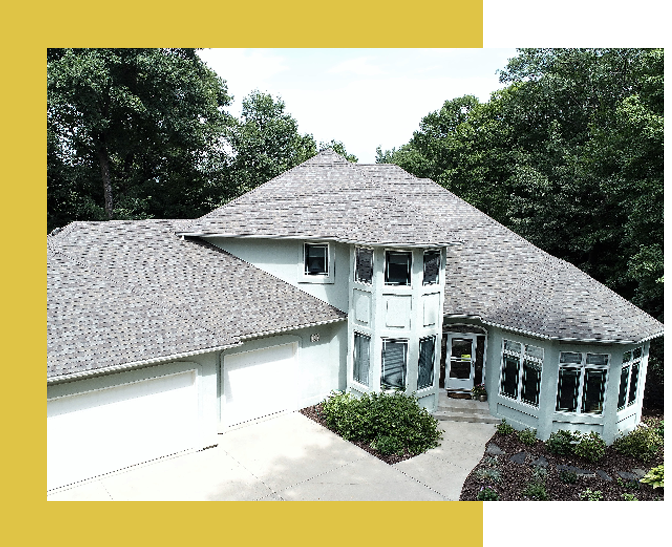 Star Exteriors Siding Service
Star Exteriors, located south of Minneapolis-St. Paul in Faribault, MN, is a VSI Certified company. When you hire a VSI Certified installer, you can have peace-of-mind knowing that he or she will correctly fasten siding to allow for vinyl's normal expansion and contraction properties. Your installer will also keep vinyl siding both straight and secure on walls. And areas around doors, windows and other openings in the building will be properly prepared to prevent water infiltration. Star Exteriors focuses on quality details in order to make your building look great for years to come!
Star Exteriors handles vinyl siding work, as well as LP Smartside, Hardie board and steel siding.
LP Smartside products use treated engineered wood products designed to offer game-changing durability, beauty and workability. Are you looking for the warmth and beauty of traditional wood coupled with the durability of treated engineered wood that stands up against harsh weather and resists fungal decay and termites? Then LP Smartside is a good investment.
Hardie board siding, created by James Hardie, is also known as cement board siding. It's low-maintenance and long-lasting. Made from 90% sand and cement, it's fire resistant and tough, even when hailstorms come through Minnesota. Meanwhile, it's completely rot and insect resistant, available in all sorts of colors, and can be made to mimic the look of just about any other siding material, so it's versatile.
Steel siding is a popular choice where durability matters. As a heavy/strong material, it's a good choice when you're looking for siding that resists fire and rejects insects and rot. It's also hard to dent! Did you know that steel siding panels can be given a baked-on, colorful finish in textures that mimic the look of wood grain? Steel siding is easy to maintain and you can expect it to last 40 years or more.
Are you looking for a local siding contractor in Central Minnesota? Work with Star Exteriors. We'll help you choose the logical and ideal siding choice for your needs.We're here to answer any of your questions and provide our expert knowledge when it comes to siding. Furthermore, we can repair siding, replace it, install brand new siding and more. Basically, when it comes to any siding needs you might have, Star Exteriors can tackle the job. Many people call us to fix/get rid of siding dents, cracks and holes and we're happy to do so.
With a good selection of high quality siding to choose from, Star Exteriors should be your choice for siding work in Minnesota. We can help you handle an insurance claim if your current siding got damaged. Star Exteriors puts an emphasis on serving customers and meeting their needs. We care about safety, quality, communication and all the other things you'd hope we would. When you choose to work with us, we're here to make your siding problems go away. Using top brand products, our aim is to give you siding that looks good and functions well.
Whether you need minor or major changes done to your siding, consider Star Exteriors. Our phone number is 507-366-4018– don't hesitate to call.
OUR SERVICES
Star Exteriors is on the cutting edge of technological advancements in the roofing industry.